Description
| | |
| --- | --- |
| Model Number: | CV/DX R16L |
| Max speed: | 2500min-1 |
| Connector: | Electric motor |
| Gear Ratio: | 16:1 |
| Bur Type: | ø2.35mm CA Bur |
| Noise | ≤68dB |
| Optic: | With Glass Rod |
| Water Spray | Single water spray |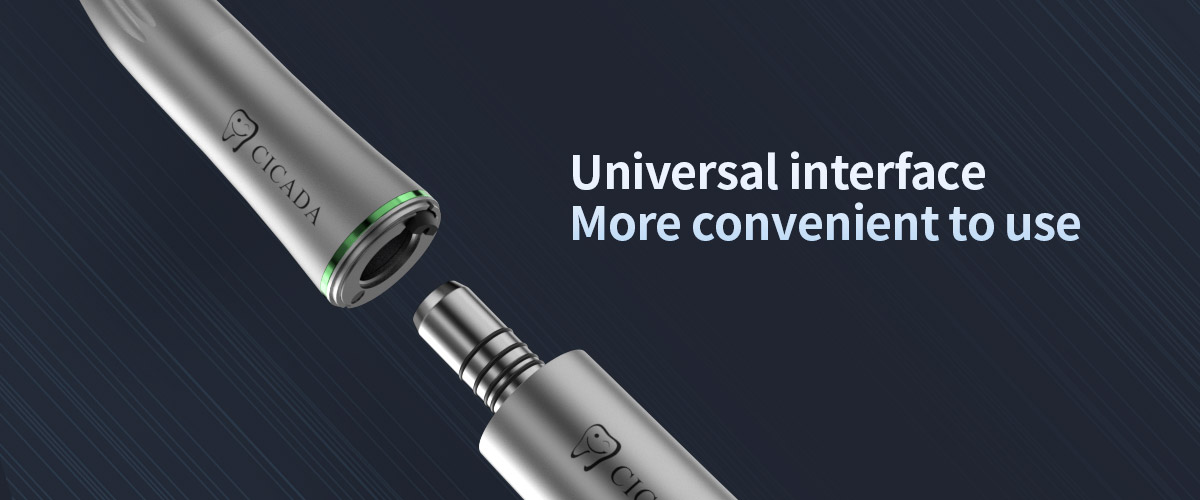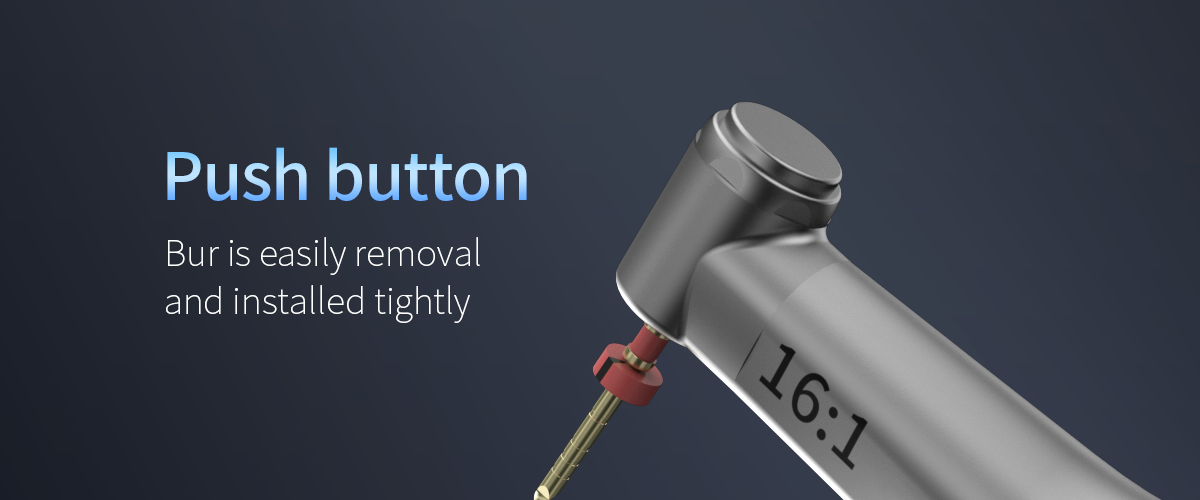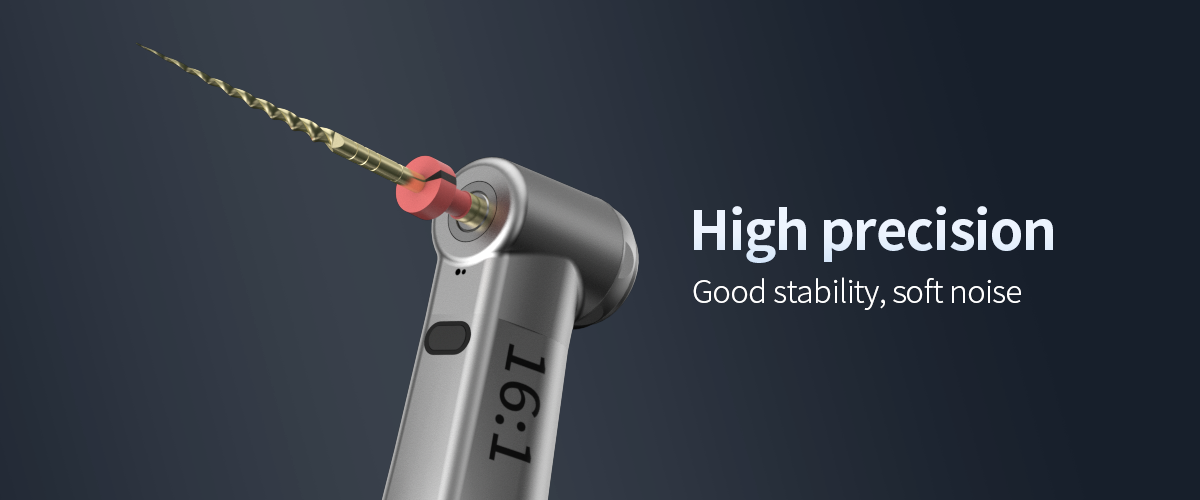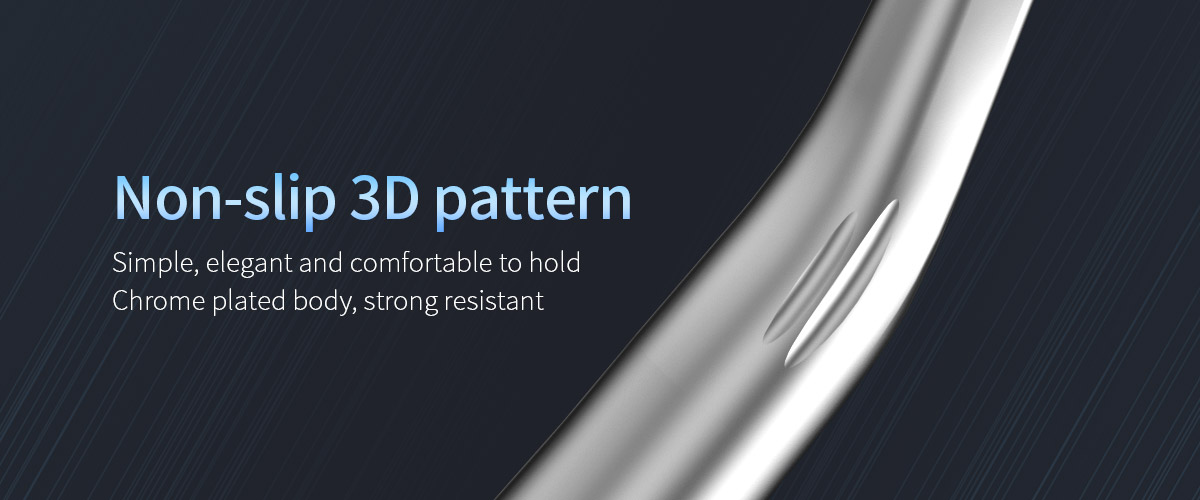 The Dental Internal Water Spray Handpiece 16:1 CV/DX R16L is a state-of-the-art dental tool designed to enhance the efficiency and comfort of dental procedures. Manufactured by Cicada Medical, a pioneer in the dental equipment industry, this handpiece is a testament to the company's commitment to quality and innovation.
Key Features
Import Ceramic Bearing: This feature ensures durability and a long lifespan for the handpiece.
Push Button Type: The handpiece is designed with a push button for ease of use.
Fiber Optic: The handpiece comes with a fiber optic feature, enhancing visibility during dental procedures.
High Precision Gear: The gear is designed to produce low noise, ensuring a comfortable experience for both the dentist and the patient.
External and Internal Irrigation: This feature provides superior cooling, which is crucial in preventing iatrogenic damage due to frictional heat.
ISO Standard Connector: The handpiece is compatible with different motors, thanks to its ISO standard connector.
High Temperature Disinfection: The handpiece can withstand disinfection at 135℃, ensuring it remains safe and hygienic for use.
Specifications
The Dental Internal Water Spray Handpiece 16:1 CV/DX R16L comes with the following specifications:
Model Number: CV/DX R16L
Max Speed: 2500min-1
Connector: Electric motor
Gear Ratio: 16:1
Bur Type: ø2.35mm CA Bur
Noise: ≤68dB
Optic: With Glass Rod
Water Spray: Single water spray
Why Choose Cicada Medical?
Cicada Medical is a leading dental equipment supplier recognized for its wide range of international dental equipment that meets global standards. From Dental Endodontic to Led Curing Light, Dental Surigical to Dental Air Turbines, Cicada Medical offers a comprehensive range of products to meet all your dental needs.
Conclusion
The Dental Internal Water Spray Handpiece 16:1 CV/DX R16L is a top-notch dental tool that combines functionality, durability, and user-friendliness. It's a testament to Cicada Medical's commitment to providing high-quality dental equipment. Whether you're a dentist looking to upgrade your tools or a dental clinic looking to invest in reliable equipment, this handpiece is a worthy consideration.
Remember, maintaining your dental handpieces is crucial. Avoid immersing them in any type of fluid as it could result in damage. Regular lubrication and proper cleaning are key to ensuring their longevity and performance. So, don't wait! Enhance your dental practice with the Dental Internal Water Spray Handpiece 16:1 CV/DX R16L today!