Becoming a dental supply distributor is not an easy task. The first thing you need to do is become familiar with the industry, as well as the products and services that are offered. You will also have to have a grasp on marketing, customer service, and finance. It's also important that you have good communication skills and the ability to work under pressure while maintaining your composure. You will also need good organization skills since these are essential to running a business successfully. The first step in becoming a dental supply distributor is to be knowledgeable about the industry, its products and services, marketing, customer service, and finance, as well as having good communication skills, the ability to work under pressure without losing composure, and organizational skills for successfully running a business.
Becoming a Dental Supply Distributor with Cicada Medical
Cicada Medical, a leading dental equipment supplier and a pioneer in the Chinese market, offers a wide range of internationally renowned dental equipment that adheres to global standards. If you are interested in becoming a dental supply distributor, Cicada Medical is the ideal partner to help you achieve your goals.
What Are the Different Types of Dental Supplies?
Cicada Medical offers a diverse selection of dental supplies, including dental handpieces, dental equipment, and dental instruments. These supplies are vital for ensuring the effectiveness of dental procedures and treatments.
What Is the Difference Between a Dental Supply Distributor and a Dental Equipment Distributor?
While both sell dental supplies, a dental equipment distributor primarily focuses on selling larger pieces of equipment like X-ray machines, dental chairs, and other sizable tools. In contrast, a dental supply distributor mainly concentrates on providing dental supplies, such as handpieces, instruments, and consumables.
Benefits of Becoming a Dental Supply Distributor with Cicada Medical
As a Cicada Medical distributor, you will gain access to a wide range of high-quality dental supplies and equipment at competitive prices. You will also benefit from the company's long history in the dental field and its well-known reputation for offering top-notch products and services.
Applications of Dental Supplies from Cicada Medical
Cicada Medical's dental supplies are used in various dental procedures, such as regular cleanings, cosmetic dentistry, and restorative treatments. The company's products are designed to meet the highest standards for quality and performance, ensuring that dental professionals can trust them.
Sale Price Range of Dental Supplies from Cicada Medical
The prices Cicada Medical charges for dental supplies depend on the item and the quantity ordered. The company offers affordable prices and regularly updates its products to ensure customers receive the latest and best-priced items.
Seize the opportunity to enter the dental industry as a dental supply distributor with Cicada Medical. With its extensive range of high-quality dental supplies and equipment, experienced staff, and competitive prices, Cicada Medical is the perfect partner for anyone looking to succeed in the dental supply business.
CICADA Medical seeks dental supply distributors worldwide. We understand that running a dental practice and caring for your patients is time-consuming, so let the team at CICADA Medical handle the hard work of procuring your dental handpieces, accessories, or dental products. Visit our website for more information.
Dental Curing Light
A dental curing light is a crucial device in dentistry, used to accelerate the curing process of dental fillings through the emission of short pulses of ultraviolet light. This light energy penetrates deep into the curing layer, speeding up the reaction and hardening dental materials such as putty or liquid adhesive before placement in a cavity. Dental curing lights are utilized daily in every dentist's office for this purpose.
As a pioneer and well-established name in the dental equipment market, CICADA Medical offers a wide range of dental curing lights and other international dental equipment that meet global standards. By choosing high-quality products from CICADA Medical, dental professionals can ensure the best possible care for their patients.
Dental Endodontic

Endodontic treatment is a branch of dentistry that specializes in the diagnosis, prevention, and treatment of diseases and injuries to the internal structures of the tooth. Endodontists are dentists that are specially trained in endodontics-related procedures. They use root canal therapy to treat an infected or injured tooth. The infected area is cleaned out and then filled with a material such as gutta-percha which can be shaped into a form before it hardens like cement would. Root canal therapy is done by making two small holes on either side of the tooth and removing all traces of bacteria from inside it, before filling it with disinfectant to prevent further infection. Endodontic treatment uses specialized instruments such as dental mirrors (to see inside), burs (to cut away tissue), files (to shape gutta-percha), needles (to inject medication), forceps (to remove tissue) and elevators/spreaders (for opening access).
Dental Air Turbines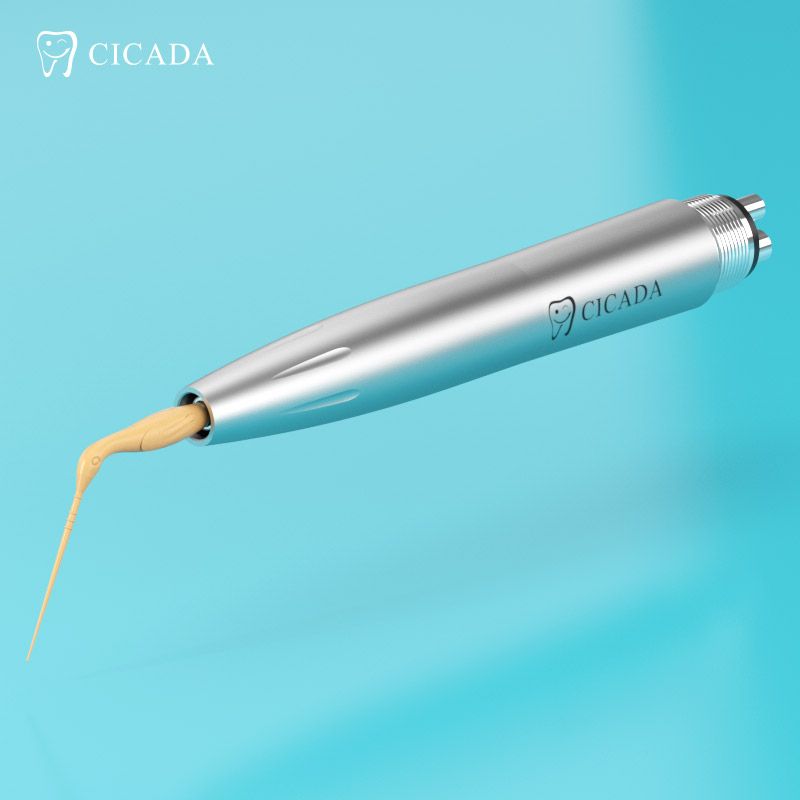 Dental Air Turbines are crucial for maintaining a clean and bacteria-free environment in dental surgeries. They function by drawing in large volumes of fresh air, filtering out any airborne particles, and mixing it with recycled air before circulating it back into the operating room. This process ensures a constant supply of fresh air while minimizing airborne contamination. Dental Air Turbines play a significant role in creating a sterile dental environment, as they protect patients from inhaling germs or other pollutants present in the surgery room. Some advanced technologies can even monitor the number of particles filtered from incoming air, allowing doctors to adjust settings accordingly and ensure patient safety and comfort during procedures.
A dental supply distributor is responsible for ordering products and inventory, and distributing them to customers. Their duties also include customer service, sales, and marketing. Typically, they work within a specific geographical area, such as a region or state, and collaborate with a single company over an extended period. To become a dental supply distributor, at least five years of experience in the field is required, including purchasing, sales, and marketing roles within an organization associated with the dental industry.
CICADA Medical offers a wide variety of dental equipment and products, such as Endo Motors, LED Curing Lights, and Dental High-Speed Handpieces. Visit our website for more information on our comprehensive range of high-quality dental supplies.