Description
Technical Specification:
Model
C-SMART-D
Broad Spectrum
430nm-490nm (Blue Light)

620nm-640nm (Red Light)

380nm-400nm (Purple Light)

Voltage
AC100V-240V, 50/60Hz
Light Source
4-5w/pc (Blue Light)

2-3w/pc (Red Light)

1w/pcs (Purple light)

Total arm length
90cm
Total height
120cm
Structure and Components:
Host 1pc
Power Cord 1pc
Goggle 1pc
Sheath 20pcs
Mouth Retractor 1pc
User Manual 1pcs
Operation Conditions:
Input power: AC 100-240V, 50/60Hz
Light resource: 6pcs high power LED
Wavelength: 420nm-490nm
Light Intensity: 6 intensities, maximum>6000mW/cm²
Adjustable time: 10s-30s. 1m-30m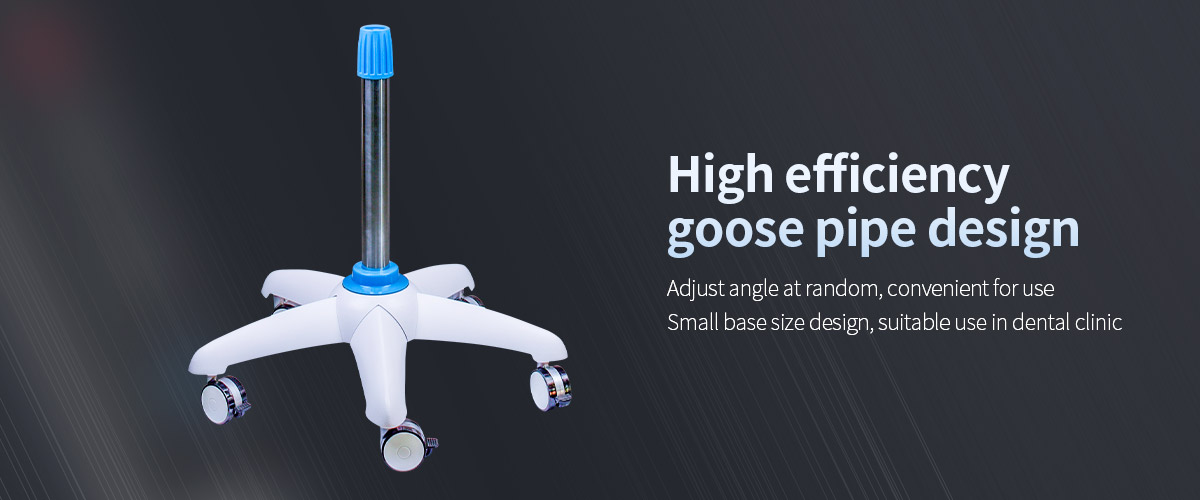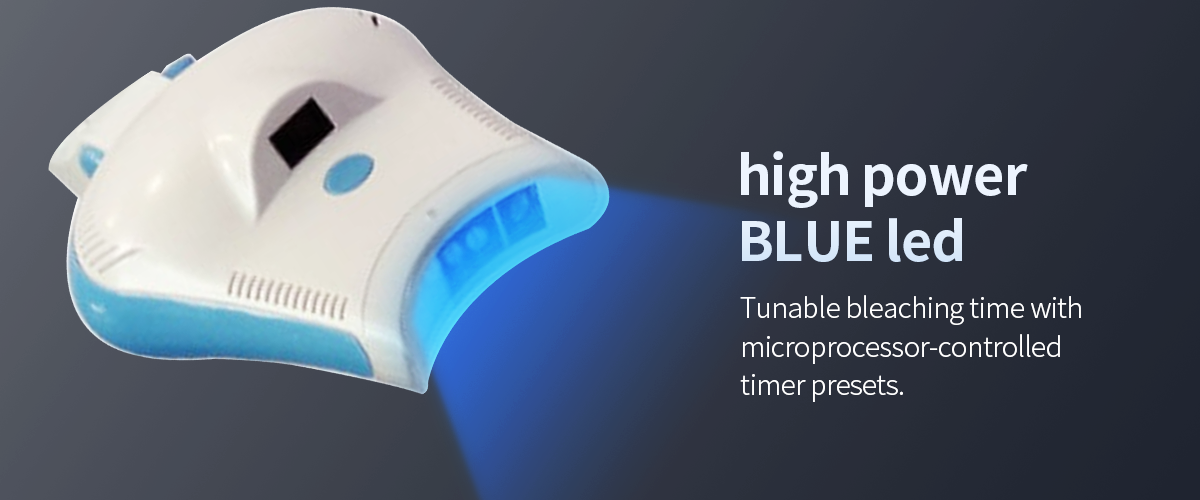 Cicada Medical's Dental Bleaching Machine (Blue) C-SMART-D is a cutting-edge technology used to whiten teeth efficiently and safely.
The C-SMART-D comes in two types: wired and wireless. The wired model is great for dental clinics with fixed workspaces, while the wireless model gives you more freedom and mobility. The machine is made to be light, small, and easy to use, so it can be handled easily and comfortably.
The main difference between the two types of C-SMART-D is the additional feature of intensity control in the wireless model. This feature lets the user change the power output, making sure that the bleaching process is safe and effective.
The C-SMART-D has a lot of benefits, like a high-performance LED light source that gives off a blue light that makes the whitening agent work. This makes the whitening process go quickly and well. The machine's intensity and treatment time can be changed, so each patient can get a treatment that is just right for them.
The machine can be used for many different things, like getting rid of stains caused by food, drink, tobacco, or time. It also works well for people whose hair has changed color because of medication or fluorosis.
The sale price range of the C-SMART-D varies depending on the type and model. The wired model is typically priced at around $500 to $800, while the wireless model can range from $800 to $1,200. Even though it's expensive, many dentists think it's a good investment because of how well it works and how safe it is.
In conclusion, the Dental Bleaching Machine (Blue) C-SMART-D from Cicada Medical is a high-tech, reliable tool that can help both dentists and their patients. It is an important tool for any modern dental clinic because of its many features, compatibility, and settings that can be changed.