Description
Technical Specification:
Intended for use: Yellow(21 mm) of posterior teeth/ Green(25 mm) anterior teeth
Selling Units: Single item
Single package size: 12X12X12 cm
Single gross weight: 0.500 kg
Package Type:standard carton : 10sets/ctn
Weight:0.2kg~0.25kg/set
Size: 16-32g
Lead Time :
| | | |
| --- | --- | --- |
| Quantity(Pieces) | 1 – 100 | >100 |
| Est. Time(days) | 10 | To be negotiated |
Operation Conditions:
Storage condition: Temperature: -20℃-55℃
Humidity: 10%~93%
Atmospheric pressure: 70KPa-106Kpa
Environment conditions: Not near from fire equipment or flammability material.
Instructions for use:
Pay attention to rinse the liquid crystal, easy to plug the rinse needle, rinse after the end of liquid to prevent the use of ultrasonic cleaning rinse needle or plug the needle, packaging support high temperature, high pressure, disinfection。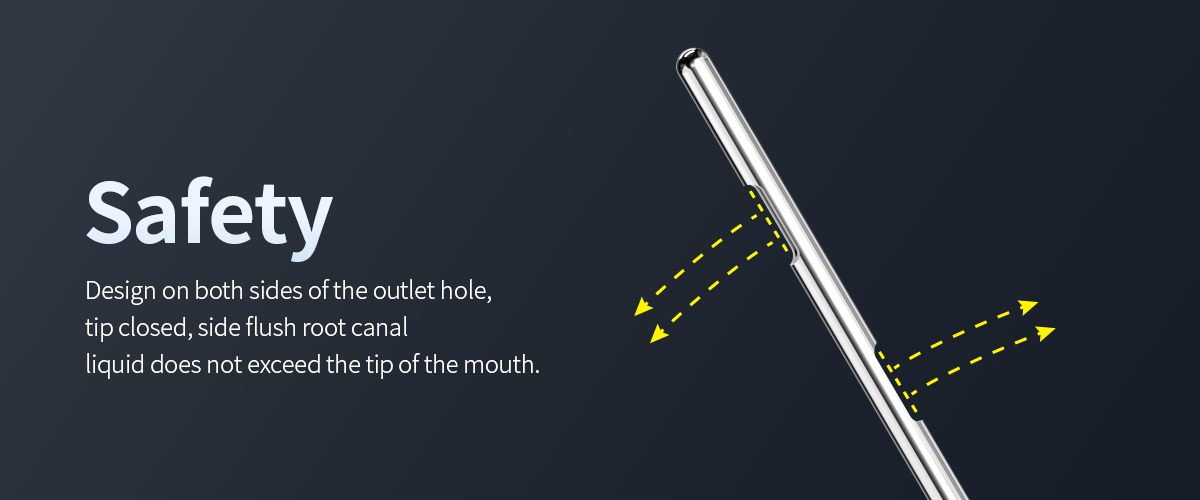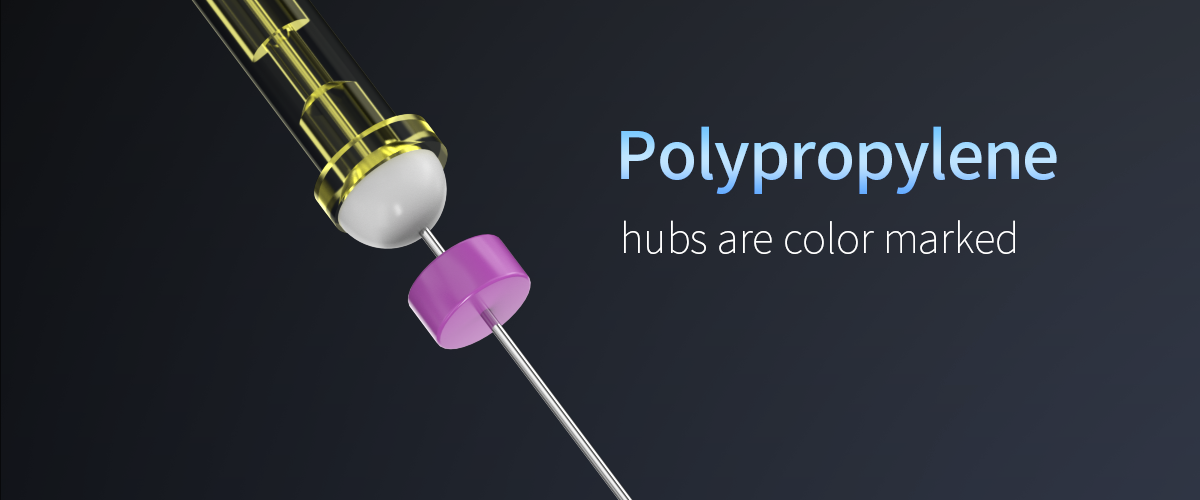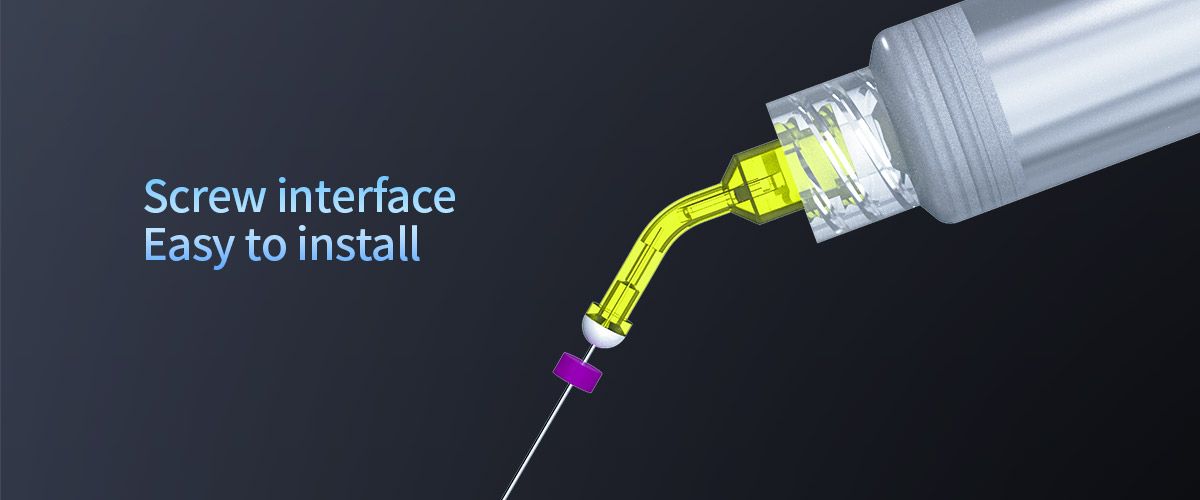 Cicada Medical's Dental Endo Irrigation Needle CV-EI is an innovative dental instrument that has been designed to improve the accuracy and efficiency of endodontic procedures. During endodontic treatments, it is used to deliver irrigating solutions to the root canal system.
The Dental Endo Irrigation Needle CV-EI comes in various types, each with unique features and specifications to cater to different dental needs. The instrument is available in different sizes and shapes, with various tips and angles to provide flexibility and adaptability to the root canal system's unique anatomy.
One of the key benefits of using the CV-EI is its ability to deliver irrigating solutions precisely and efficiently to the root canal system. The instrument is made in a way that makes it easy to control the flow of the irrigant. This makes endodontic treatment more comfortable and effective for the patient.
The Dental Endo Irrigation Needle CV-EI has a wide range of applications in endodontics, from routine root canal procedures to more complex cases. It can be used with other dental tools to improve the effectiveness of endodontic treatments as a whole.
The price range of the CV-EI varies depending on the type and size. Prices are usually between $50 and $150, which makes it a good investment for dental offices of all sizes.
In terms of the difference between the CV-EI and other endo irrigation needles on the market, its precise control and efficient delivery of irrigating solutions set it apart from its competitors. It is made so that dental professionals can use it with accuracy and ease, making it a valuable tool for any endodontic practice.
Overall, the Dental Endo Irrigation Needle CV-EI from Cicada Medical is a must-have tool for any dentist who wants to improve the accuracy and speed of endodontic procedures. The CV-EI is a reliable and effective tool for dental professionals because it comes in different types, has precise control, and costs less than some other tools.