Description
| | |
| --- | --- |
| Model | CV/DX IM20 |
| Chuck Type | Push Button |
| Speed | 2000rmp/min |
| Noise | ≤68dB |
| Bearings | Ceramic Bearing |
| Water Spray | External water spray |
| Power Source | Turbine, Electricity |
| Cartridge | Import Cartridge |
| Bur Size | 2.345-2.355mm |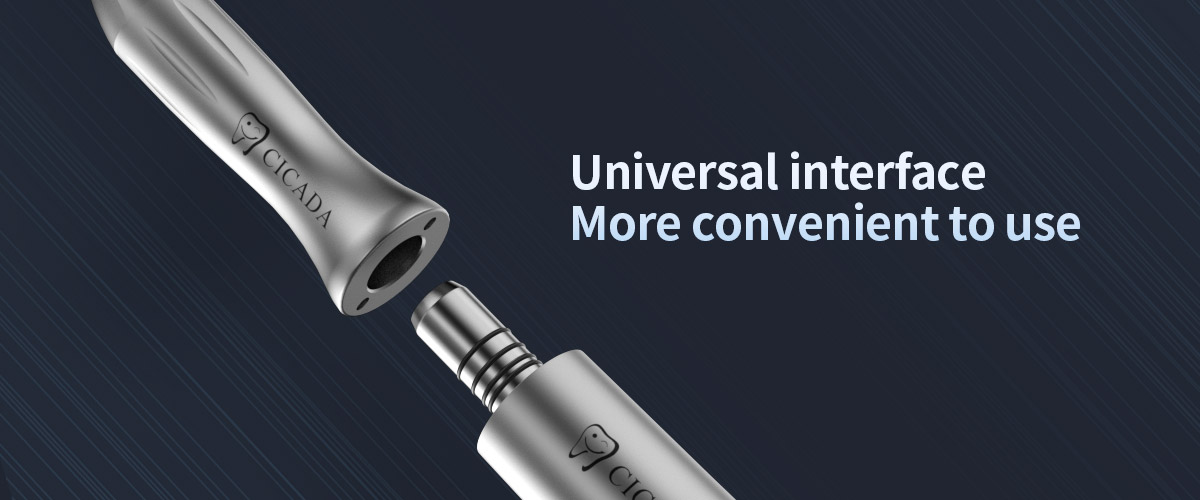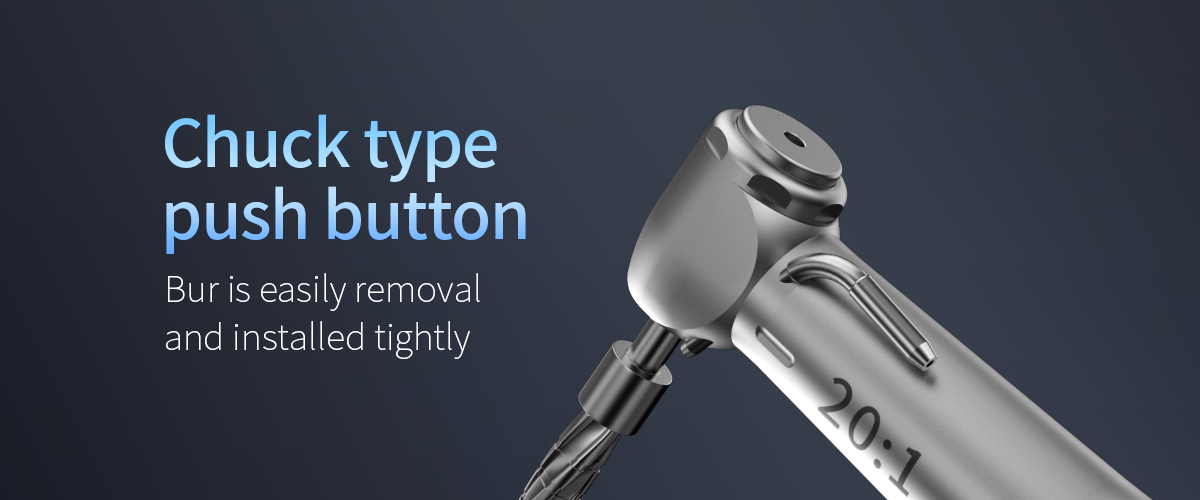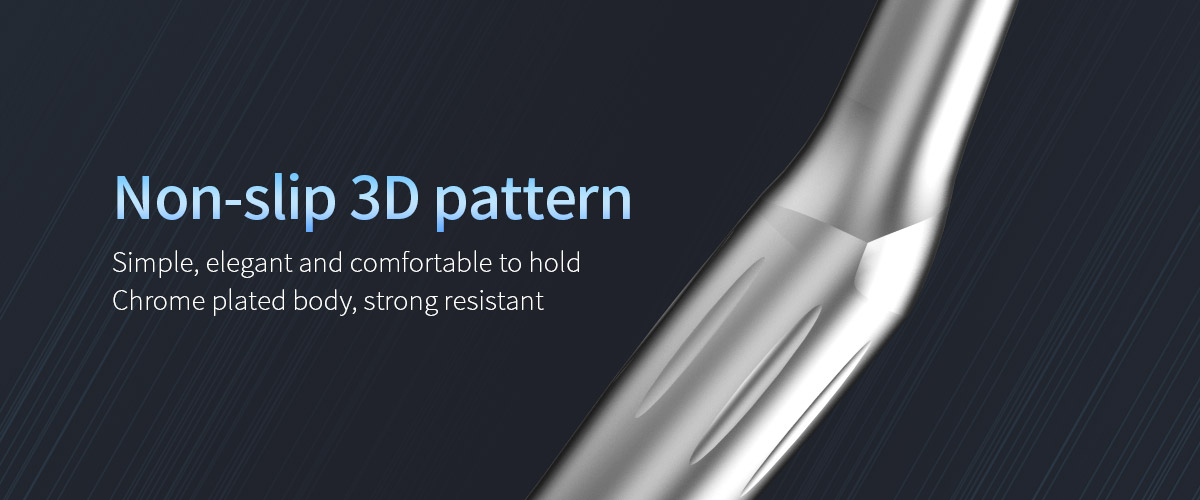 The Dental Implant Handpiece CV/DX IM20, a product of Cicada Medical, is a crucial tool for dental professionals who perform implant surgeries. This handpiece is designed with precision, efficiency, and ease of use in mind, making it a top choice for dental practitioners worldwide.
Key Features
The Dental Implant Handpiece CV/DX IM20 boasts several impressive features:
Import Ceramic Bearing: Ensures durability and a long lifespan.
Push Button Chuck Type: Offers convenience and ease of use.
High Precision Gear: Provides low noise operation, enhancing the patient's comfort.
External and Internal Irrigation: Ensures better cooling, crucial during dental procedures.
ISO Standard Connector: Makes it easily compatible with different motors.
High-Temperature Disinfection: Can withstand disinfection at 135℃, ensuring hygiene and safety.
Benefits and Applications
The benefits of using the Dental Implant Handpiece CV/DX IM20 are numerous. Not only does it help dental professionals perform implant surgeries with precision and accuracy, but it also reduces the risk of implant failure. This handpiece is easy to clean and maintain, which will help it last a long time and work well.
The Dental Implant Handpiece CV/DX IM20 has many applications in the dental industry, including use in the placement of implants, as well as in the preparation of the implant site. It can also be used in other dental procedures, such as bone grafting.
Pricing
In terms of sale price, the Cicada Medical Dental Implant Handpiece CV/DX IM20 is competitively priced compared to other similar models on the market. Prices for handpieces usually range from $2,000 to $3,000, depending on the features and extras that come with it.
Conclusion
Overall, the Cicada Medical Dental Implant Handpiece CV/DX IM20 is a great choice if you are a dentist looking for a reliable, efficient, and easy-to-use dental implant handpiece. It is a popular choice for both dentists and their patients because it is easy to use, has a high torque, and can be used in different ways.
For more information about the Dental Implant Handpiece CV/DX IM20 and other dental products, visit Cicada Medical. You can also explore other dental equipment like Dental Endodontic, Led Curing Light, Dental Surigical, Air Turbines, and Dental Loupes.
Related Products
For more options, you might want to check out the Dental Implant Handpiece CX20, another top-quality product from Cicada Medical.
About Cicada Medical
Cicada Medical is a leading dental equipment supplier recognized as a pioneer and well-established name in the China marketplace. They offer a wide range of international dental equipment that meets global standards. For more information, visit Cicada Medical.