Description
| | |
| --- | --- |
| Model Number | CV/DX E20 |
| rotate speed | 14,000-20,000R.P.M |
| Function | endodontic treatment |
| Air pressure | 0.3MKPa |
| Gear Ratio | 20:1 |
| Bur Type | ø2.35mm CA Bur |
| Chuck type | Push button |
| Bearing | Ceramic bearing |
| Light Way | Without light |
| Water Spray Type | 0.08-0.20MPa (0.8-2.0kgf/cm) |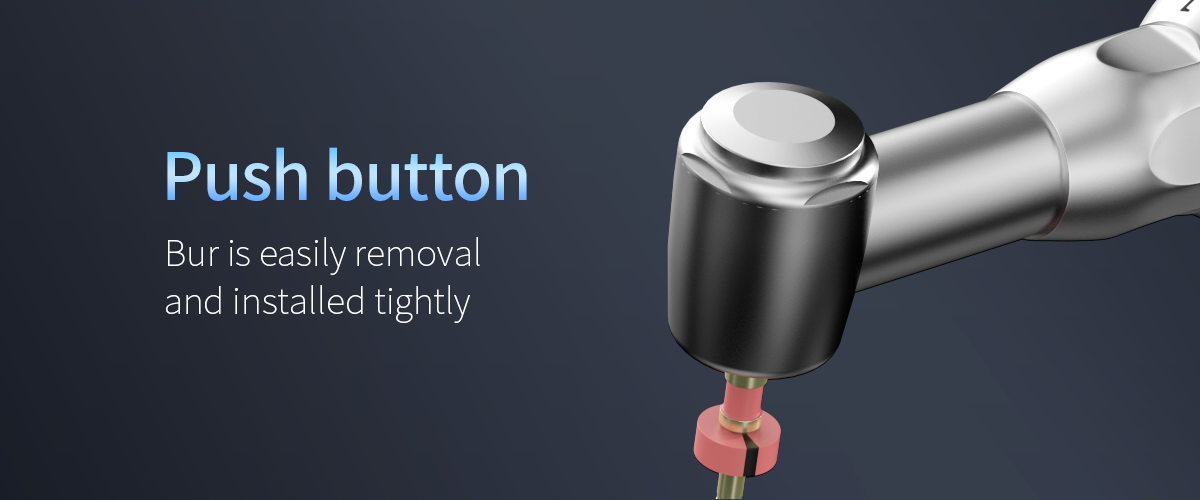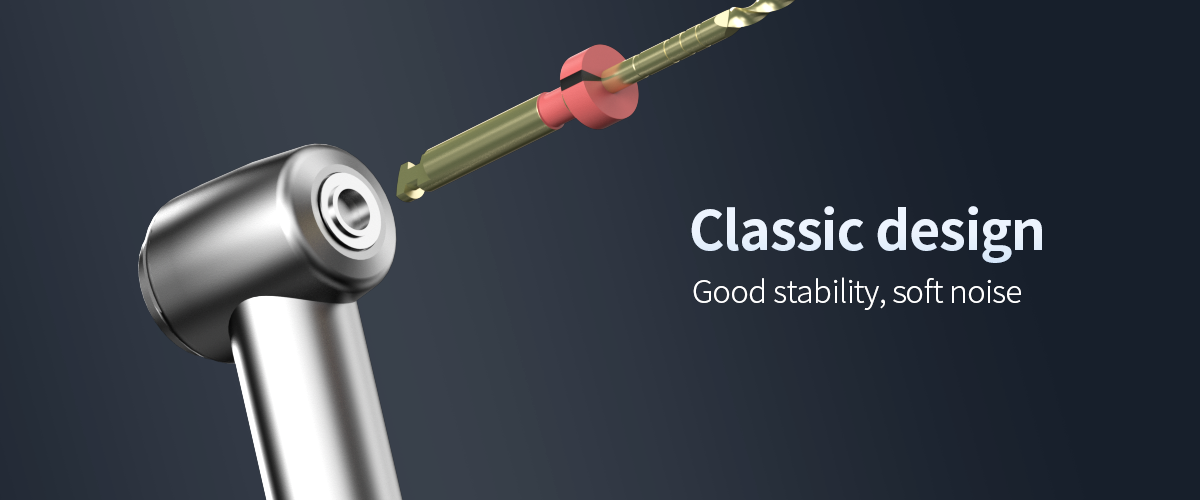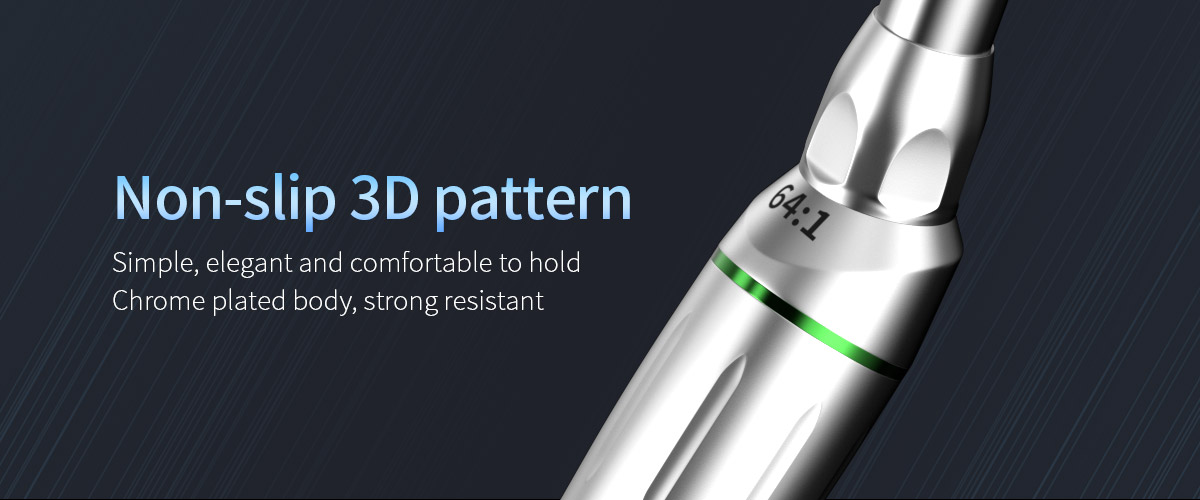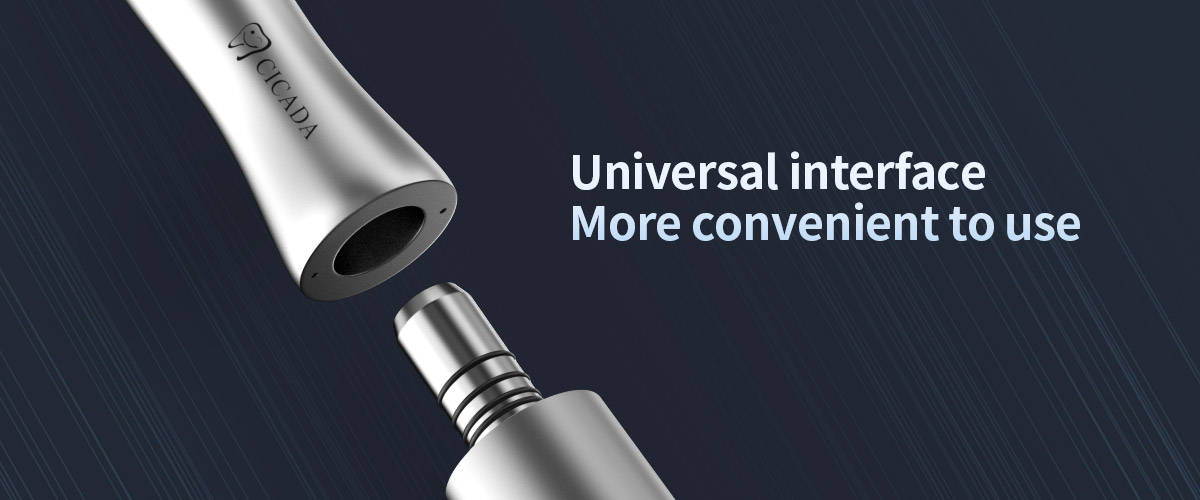 At Cicada Medical, we're proud to present our Dental Reduction Speed Handpiece 20:1 CV-DX E20, a top-tier dental tool designed for precision and efficiency. This handpiece is a must-have for any dental professional, offering a range of features that make it stand out in the market.
Key Features
The CV-DX E20 is a dental handpiece with a 20:1 reduction ratio, making it an ideal tool for endodontic treatment. Here are some of its key features:
Model Number: CV/DX E20
Rotate Speed: 14,000-20,000R.P.M
Function: Endodontic treatment
Air Pressure: 0.3MKPa
Gear Ratio: 20:1
Bur Type: ø2.35mm CA Bur
Chuck Type: Push button
Bearing: Ceramic bearing
Light Way: Without light
Water Spray Type: 0.08-0.20MPa (0.8-2.0kgf/cm)
Unmatched Quality and Design
This dental handpiece is designed with ceramic bearings and a steel gear, ensuring high-quality performance and durability. Its classic design offers good stability and a soft noise level, making it a comfortable tool for both the dentist and the patient. The handpiece fits all E-Type Connectors and comes with a 4/2 hole connector for efficient compatibility.
Why Choose Cicada Medical?
At Cicada Medical, we're dedicated to providing the best quality products to our customers. We're recognized as a pioneer and well-established name in the China marketplace, offering a wide range of international dental equipment that meets global standards. From Dental Endodontic to Led Curing Light, Dental Surigical to Air Turbines, we've got you covered.
Conclusion
The Dental Reduction Speed Handpiece 20:1 CV-DX E20 is a reliable and efficient tool for dental professionals. Its high-quality design and features make it a valuable addition to any dental clinic. At Cicada Medical, we're committed to providing the best dental equipment to our customers. So, why wait? Enquire now and elevate your dental practice with our top-of-the-line dental handpiece.
Uh-Oh! Did you find this review helpful? Do you have any questions about our Dental Reduction Speed Handpiece 20:1 CV-DX E20? Feel free to contact us for more information. We're here to help!